Whoa. It's been a looooong time since my last blog. I've been busy doing this and that, and this . . .





Yes, that's STET my fascinating and free daily online newspaper!!!! CLICK HERE to read it, or to subscribe. Did I mention that it's fascinating and free?

Okay, so I'm thinking that instead of blogging weekly, like I used to do, or sporadically, like I've been doing, I'm going to try a monthly blog, beginning with this one!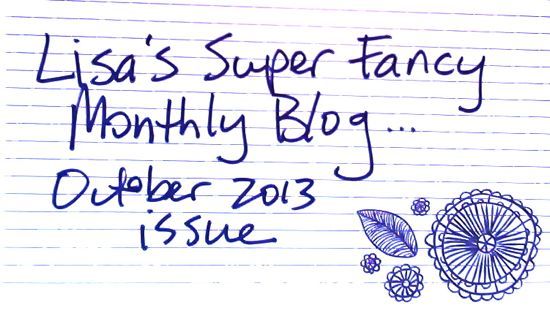 Lisa, what else have you done this month, you ask. Or he/she/they ask. Well, how about this -- I got to spend a Hollywood afternoon with my east coast friend, author/journalist Sarah Darer Littman . . .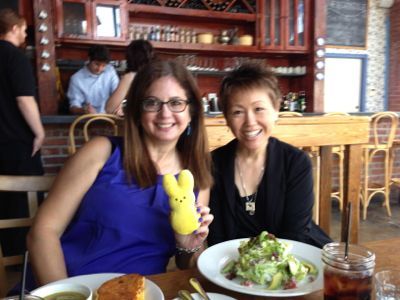 Here's what else has been going on . . .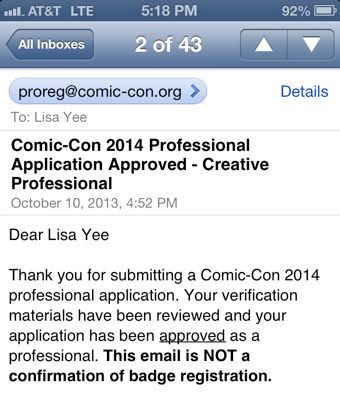 (We were on a Comic-Con panel a couple years ago talking about Warp Speed.)

Over at Vroman's bookstore in Pasadena, I spoke to a group of students from Chandler School . . .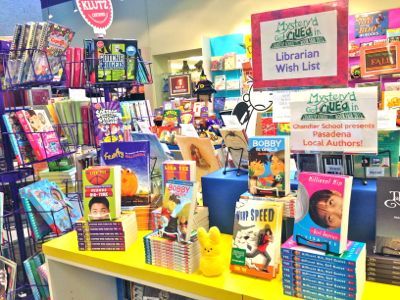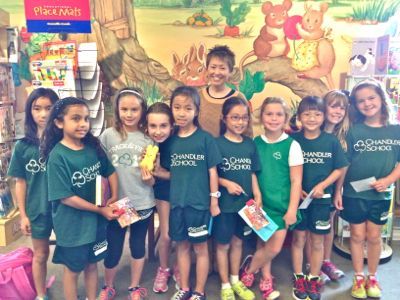 While digging through my old things, I unearthed this memo from ABC, when I used to be a writer/producer at Disney, and this Red Lobster drink menu, when I was a menu writer . . .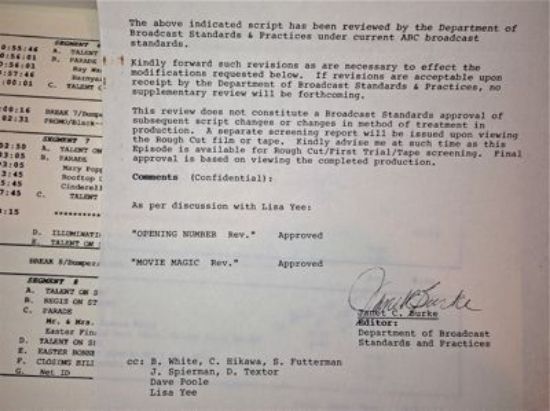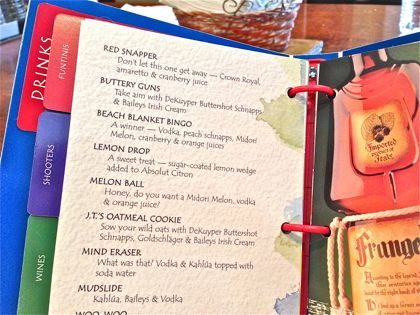 Speaking of menus, Greg Pincus and I celebrated his debut novel with a custom-made donut from Donut Friend. Oink* . . .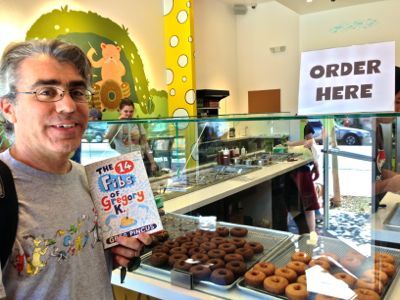 (*The oink is referring to the donuts, not Greg.)

Later, I attended Greg's uber fun book launch party at Flintridge Bookstore. (It's so wonderful to see the bookstore doing so well, especially after this happened a few years ago.) Here's the party . . .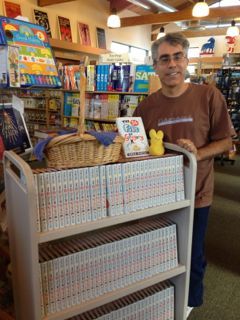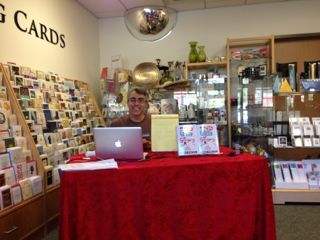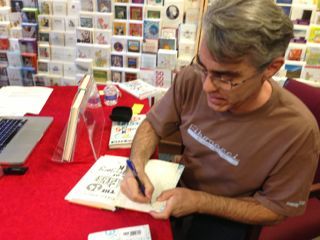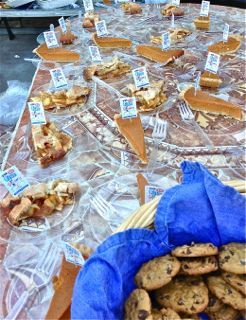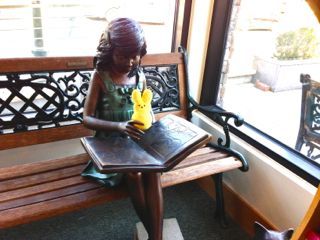 Um. Because of all the donuts and cookies and pie, Peepy and I had to go to the dentist . . .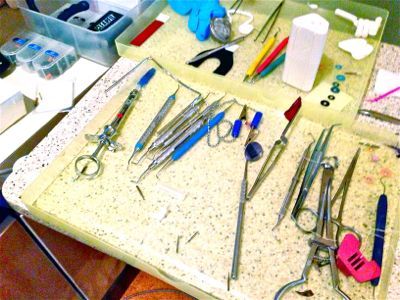 Being at the dentist was not nearly as fun as a four-and-one-half-hour opera. Seriously, Einstein On The Beach was a blast! Well, after the first half hour when I was soooo confused and couldn't figure out what was happening. Then, when I just went with it, I LOVED it . . .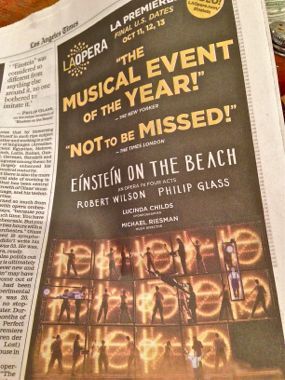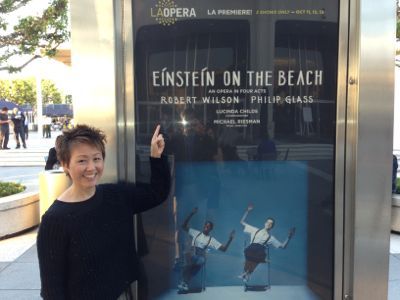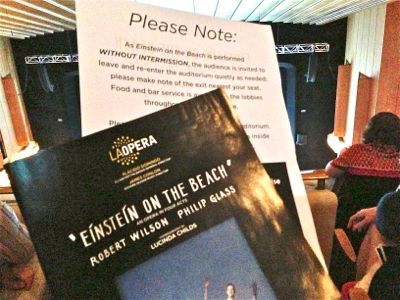 This was my favorite part. A women repeating this endlessly . . .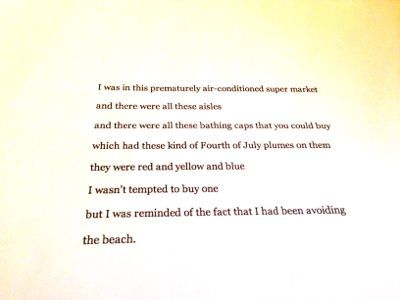 You'll have to trust me. It was mesmerizing. But it's one of those things you have to experience in person.

I will be the first to say, I love this place. It's the Last Bookstore. Beautiful, don't you think? (We've been there before.)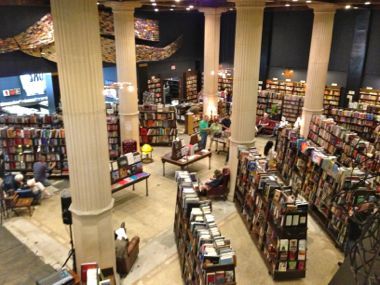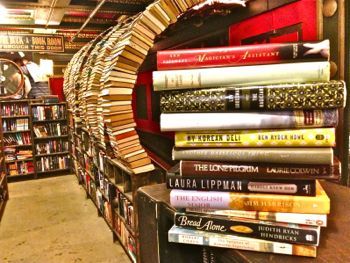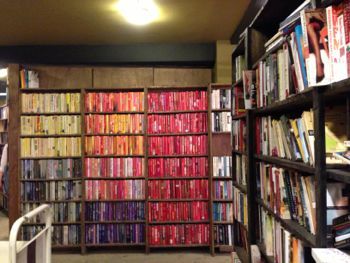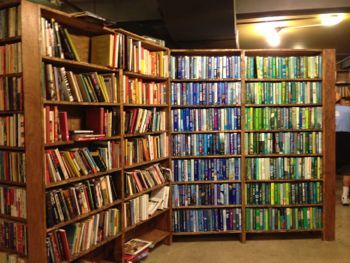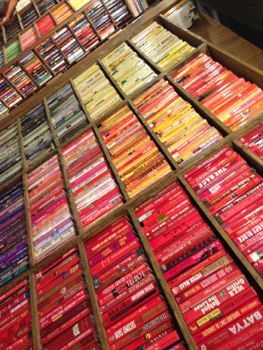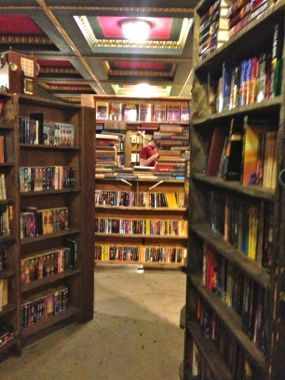 In honor of Halloween, here's a Peep battle . . . Pumpkin vs. Ghost . . .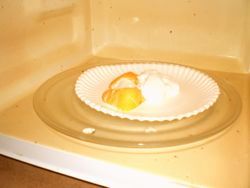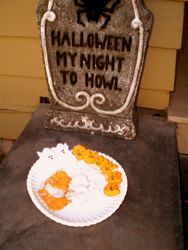 (To see more Peep explosions, here's a video we made.)

Why, look! My fav Halloween candy . . .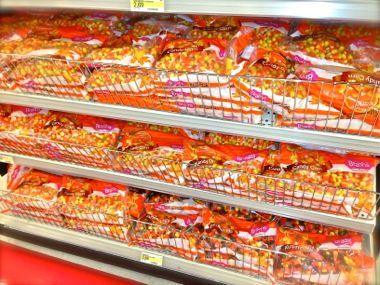 And finally -- La la la la . . . what's that? Huh? Really? YES! It's the TEN YEAR ANNIVERSARY of my first novel. (Squeee!!!)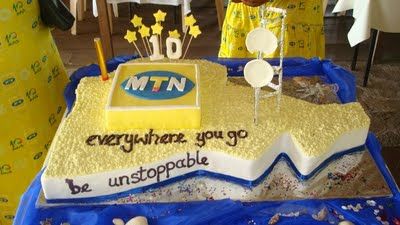 (Pretend the is a cake for the Millicent Min, Girl Genius.)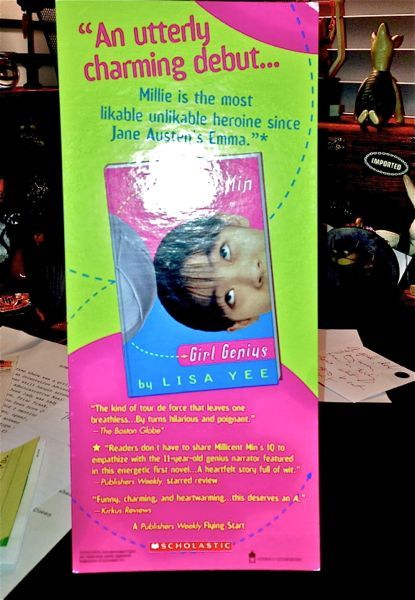 Since October 2003 when Millicent Min first came out, I've written nine more books . . .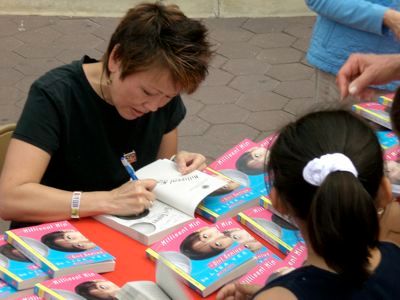 It's been a wonderful decade, not only writing, but traveling all across the United States and overseas, to talk about my favorite subject -- books!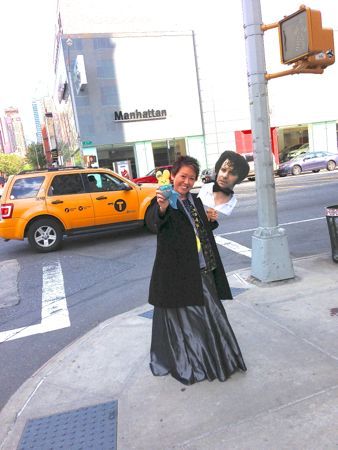 Thank you to everyone at Scholastic, especially Arthur Levine for discovering me, and being my friend and editor. And Cheryl Klein, my other editor, you are amazing . . .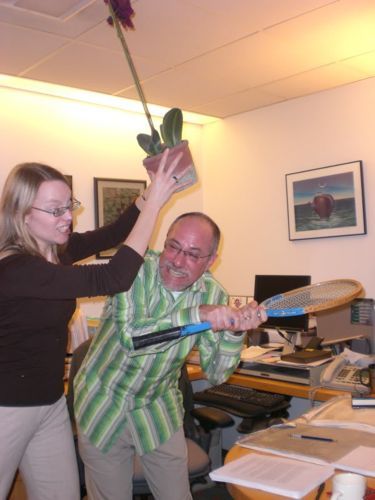 (Here are Arthur and Cheryl discussing one of my books.)

Thank you to Jennifer Hirsch, my American Girl editor, seen here hard at work when we were researching for the Kanani books in Hawaii . . .




Here's a shout out to Jodi Reamer, my agent, seen here hanging around her Writers House office . . .



(Or maybe it was at one of our "annual summits.")

And finally, to my readers -- a heartfelt thank you for all your support. It's been a wonderful ten years, and I look forward to the next ten.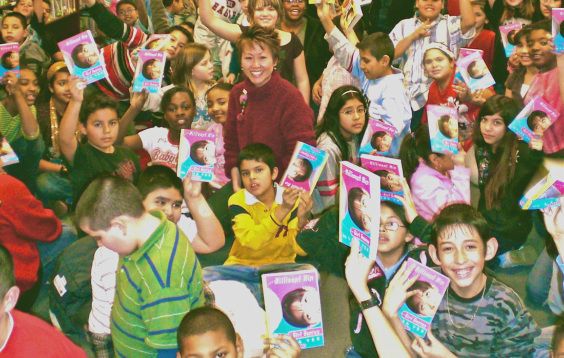 ===========================

Disclaimer: No proofreaders were harmed (or even used) in the creation of this blog.

Want to check out Lisa's website? Simply CLICK HERE.

Interested in having Lisa speak at your school, library or conference? CLICK HERE for more information.

Lisa Yee

Subscribe to Lisa Yee's Blog and get her fresh baked blogs e-mailed to you!

Or you can click this for a RSS feed...