I have a lot of stuff. Everywhere.


I had a lot more stuff before it was shipped off to a museum.

Santa Claus brought me my first Winnie-the-Pooh when I was seven years old. I grew up in Los Angeles, so we went to Disneyland. A lot.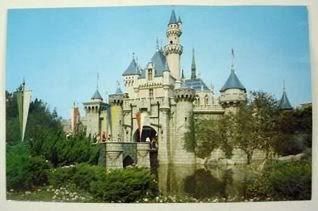 And each time, I'd get another Pooh Bear.

When I got older, I would scout out Poohs in thrift shops. Then antique stores. And when I worked for Disney in Florida as a writer/producer, I had an employee discount, which meant even more Poohs. Then, eBay came along unleashing an obsessive-Pooh-buying-frenzy where the bidding always seemed to come down to the last second.

Then one day, SCREECH! Stop. I just stopped. Well, sort of.

We moved from Florida to California to a smaller house, and there was no room for the Poohs. So I called my friends in White River, Canada and said, "I know I've willed my collection to your town, but do you want it sooner?"

Let's back up a bit. White River was the birthplace of an orphan cub. She was sold to a solider from Winnipeg, who named her after his hometown. When he was sent to England to fight in WWI, the bear went, too. But when his regiment was sent to the front, Winnie, as she was now called, was put in the London Zoo. (That's where people dropped off their bears. Children would come and pet and ride them.)

A boy named Christopher Robin Milne, known to family as Billy Moon, met Winnie. He was so fond of her, he renamed Edward, his stuffed bear, Winnie and added "Pooh" after a swan he knew. And that's how Winnie-the-Pooh was named.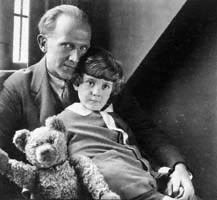 (Above: A. A. Milne, Christopher Robin and Edward Bear a.k.a. Winnie-the-Pooh)

Okay, so back to White River. When the town decided to erect a statue to honor Pooh's hometown, Disney was none too pleased. I was working for Disneyland Paris at the time, but I called the townfolk and offered my assistance as a Pooh fan, not as a Disney employee. Hence my White River connection.




Much of my collection now resides in the White River Heritage Museum in White River, Canada. (Although a few hundred Poohs still reside with me, and also live in my parents' den.)

Here's some of my collection, pre-Canada. It took 80 boxes and one big truck to get it across the border.



(Above: On my lap is the very first Pooh Bear from Santa.)




If you can't make it to White River, you can visit the original stuffed animals here. If you're lucky, you might even spot Fuse #8