And now, for the event you've all been waiting for . . . Lisa Yee's SuperSpecialSensationaSpring-PEEP-Show-A-Palooza!!!

It began at Rite-Aid where Son checked out this season's Peeps . . .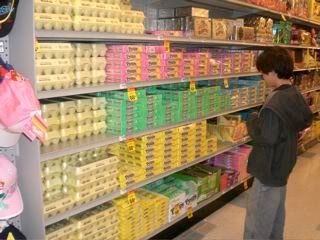 We got our stash . . .



Sigh. To our dismay, the Peeps could not play well together, and started fighting . . .



The deliquent Peeps decided to settle it in Kitchen Arena sans weapons (uh, I only had one toothpick). Each brought their pals to rumble with them . . .



The battle got ugly . . .



And uglier . . .



The Peeps were so ashamed that it had come to this . . .



Not even Puppy knew how to react . . .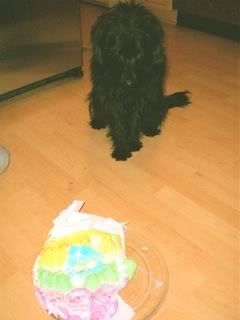 Then, one brave Peep shouted, "Why can't we all get along?"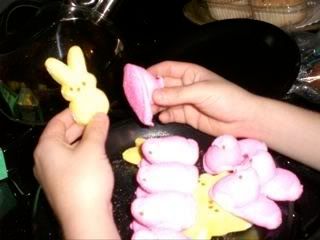 And so they did . . .



It was a beautiful sight as they waltzed round and round together . . .



Happy Spring Peeps to You!!!



Out-takes . . .

Kitchen Stadium, after . . .



Son tried making a Shredded Wheat nest for the Peeps . . .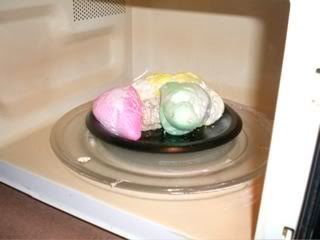 Teen had better luck with her cupcake Peep nest . . .



Past Peep Shows . . .

The Best Peep Show Ever

Poppin' Pumpkin Peeps

Peeps Do Battle (My personal favorite.)

And here's a Peep/Library saga that's hysterical.

In non-Peep news, I will be interviewed LIVE on the national Jack Roberts radio show this Thursday at 5:30 a.m. Hahahahahaha.

Oh. Sorry. When first contacted I thought it was at 5:30 PM. "No problem!" Then when I realized it was A.M., I started to freak out. I AM NOT A MORNING PERSON. So, if you're listening, and if I am babbling nonsensical things, you will no why.

Also, I'm gearing up for my San Francisco and Denver SO TOTALLY EMILY EBERS book tour. Click here for some dates and places.