Guess what? I've learned that Nancy Pearl is going to talk about MILLICENT MIN, GIRL GENIUS on NPR's Morning Edition.

This is beyond amazing. You know how I feel about Nancy Pearl. I mean what other librarian-book-person-radio-personality do you know who has their own action figure . . .?



One time, I even invited Ms. Pearl to help me blow up bad bunnies . . .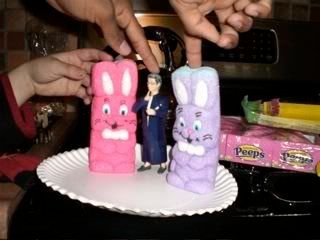 Aaaah! This must all be because of the good luck Thurber House is bestowing upon me. More on the NRPness when I find out when it airs. Or if you hear it before I do, pleeeeease let me know!

In an earlier blog I mentioned the Thurber Country Store. Well, look what's for sale there now . . .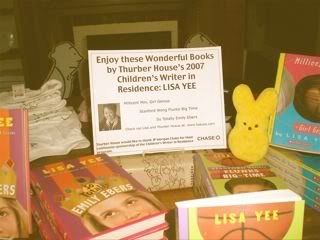 Thurber House is next-door-neighbor to the . . .



And the Columbus Museum of Art. . .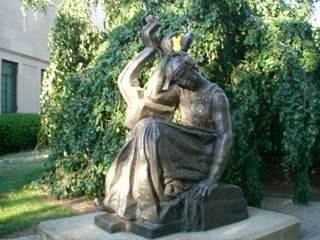 That's a lot of . . .



Wednesday, I'll be at the Thurber House Young Writers Studio. This place is really hopping!

BTW, they are talking great care of Peepy and Moi. Look! Look! Look at the size of that chocolate cake we had at dinner last night . . .


(Above: Meg, from Thurber House, reacts as Peepy tells a joke.)