This holiday season, instead of driving around the mall looking for parking, or standing in line at the Post Office to get snowman stamps, why not spend your precious time being clever?

Yes! It's time for . . .
LISA YEE'S 2ND ANNUAL BODACIOUS BOOK TITLE CONTEST!!!!


Wheeeeeeeeee . . . look at the bling that's bestowed upon the winner(s) . . .


The prizes include, but are not limited to and may change at the Prize Committee's digression, vintage Peeps from Easter, vintage Peeps from Halloween, fresh Xmas Peeps, an autographed copy of GOOD LUCK, IVY, an autographed copy of SO TOTALLY EMILY EBERS, a large amount of fake money, your own Visual Echo 3D Mini Sky Roads Puzzle, a plastic hot dog, an officially licensed US Post Office key holder, a lot of Lisa Yee bookmarks, and maybe other stuff* (Note: Peepy not included)

The Vivacious Celebrity Judges are . . . wait, I think I'll reveal them as the contest goes on. However, here's a hint: they are attractive, smart, witty and judging from their resumes, these judges are judged to be best.

The last contest rules were to change one letter of the word to make an all-new book title. This time, it's the same sorta contest, but with a twist.

Here are THE NEW OFFICIAL RULES:
1. Think of a title from a children's/middle grade/young adult book.
2. Take ONE WORD and rhyme it to change the title.
3. Then add one SHORT sentence describing the new book.

Examples:


Original Title: Old Yeller
New Title: Old Speller
Short Sentence: Decades after winning the Spelling Bee, he still could not be s-t-o-p-p-e-d.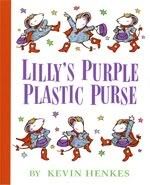 Original Title: Lilly's Purple Plastic Purse
New Title: Lilly's Purple Plastic Hearse
Short Sentence: Upon death, Lilly finally got to ride in the big car.

MORE OFFICIAL RULES . . .
1. Enter as often as you'd like (and encourage others to do the same).
2. No nasty stuff. This contest is rated PG-13. Any questionable entries will be deleted.
3. Employees must wash hands before returning to work.
4. The contest will run until Sunday, December 16th at midnight, PST. Or around there, that's up to the Contest Entry Ending Committee.


And now, let the contest begin!!!!**

* In the event of a tie(s), winners will share the fabulous prizes.
** This photo has nothing to do with books. I just like it.