An Open letter to Alan Silberberg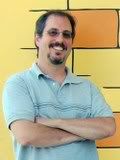 Dear Alan,

Congratulations on being named this year's Thurber House Children's Writer-in-Residence. I remember when I got the call. It was sooooo exciting! I can't believe that last year at this time I was living in Thurber House. I just know your residency is going to be great.

Since you asked (okay, you didn't, but I'm going to do this anyway), here are some helpfulhintssuggestionsthings to make the most of your month living in James Thurber's childhood home:

The house is TOTALLY cool . . .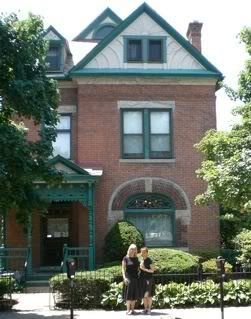 (That's me and my friend Julia deVillers. If you have a friend visit you, Thurber House rules are that you must wear matching outfits at all times.)

Feel free to explore and soak up the atmosphere. You get your own swell two-bedroom apartment in the attic where the bed fell on James's father--AND the rest of the house (which is a museum during the day) is all yours at night!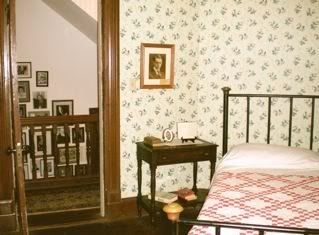 (Above: James Thurber's room where James and I wrote, though not at the same time)

Beware of the (friendly) ghost . . .



Don't go running. You may fall flat on your face and end up in the hospital looking like a color palatte . . .



Write in the garden. So nice to be sitting among the dogs!



Enjoy the hospitality. There are lots of friendly people in Columbus, OH.

Get ready for enthusiastic Thurber writing camp authors . . .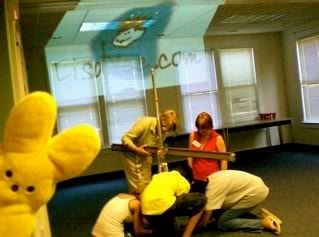 (Ummm . . . it took us a while to figure out the screen, but once that was up, we really got going!)

Have fun at the Dowd Center. Those kids will amaze you with their creativity. Earlier this year Scholastic donated 500 books to their library . . .



Walk around town (don't run) and take in the sights. There's art everywhere! . . .



The Columbus Main Branch is only a couple blocks away . . .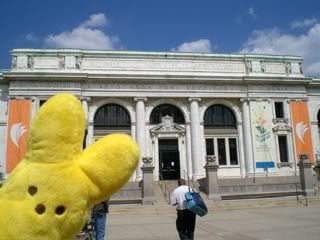 If you can catch a ride, check out the award-winning Worthington Libraries . . .



Watch your Peep at all times, she could get in dangerous situations . . .



The amazing women who run Thurber House are wonderful . . .



The men aren't so bad either . . .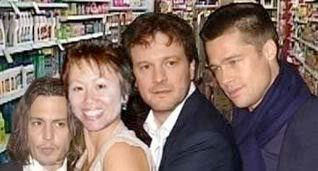 Here are the stairs to your own private writer's apartment . . .



And here's your official plaque . . .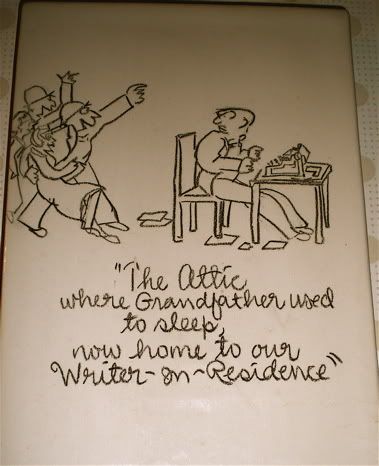 Have a fabulous time and don't forget to write!





Subscribe to Lisa Yee's Blog and get her fresh baked blogs e-mailed to you!