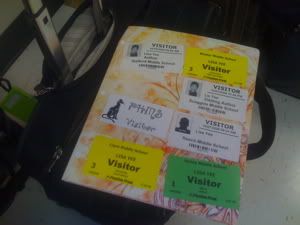 I'm back from Frisco, Texas where I visited nine middle schools . . .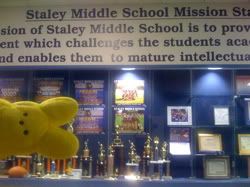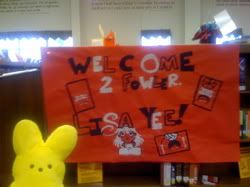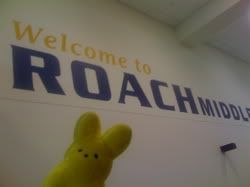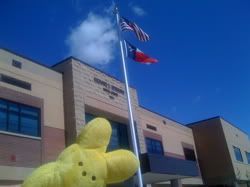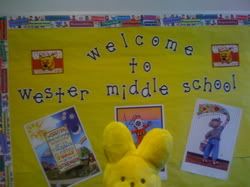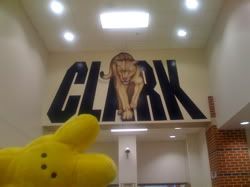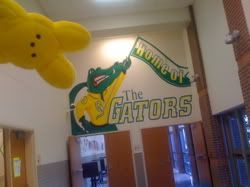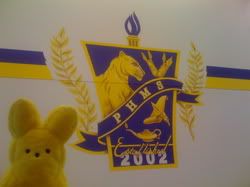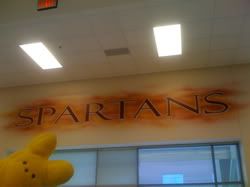 It was a blast and everyone made me feel so welcome . . .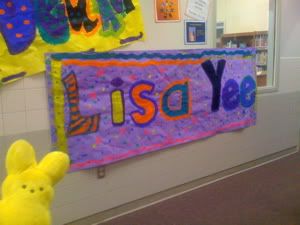 We had lots of yummy TexMex food. At La Hacienda Ranch, Peepy made friends with the locals . . .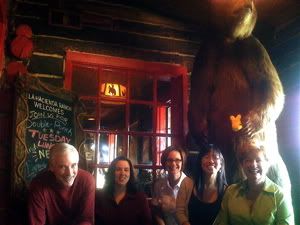 (Above: She also got to meet good-looking authors and librarians.)

The two other authors who were in Frisco with me were Carl Deuker . . .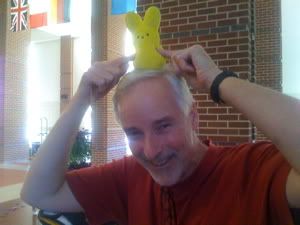 And my cyberspace pal/Fusion friend Grace Lin . . .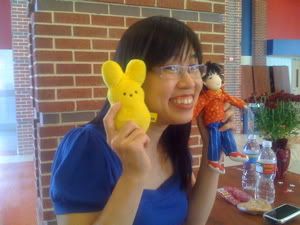 One evening, the three of us (along with a singing cowboy) spoke at Frisco Reads. For some reason most of the people sat on one side of the auditorium . . .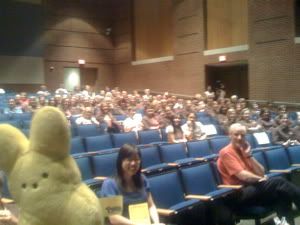 I was fine with that but later got the heebie jeebies when I saw this seating arrangement . . .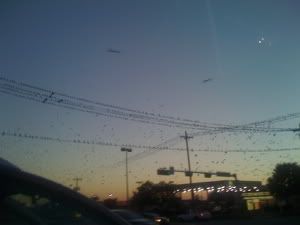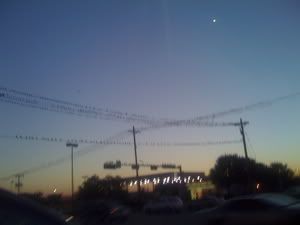 EEEEEeeeeEEeeeeKkkkk!!! There were twelve gazillion birds were flying around and sitting evenly spaced on the wires. When it comes to birds, I am chicken. I have been hit in the head by birds THREE times. As in, they were flying and flew into my head.

Luckily, the car windows were rolled up and I was able to go back to my very nice hotel room (which had a kitchen AND a living room) . . .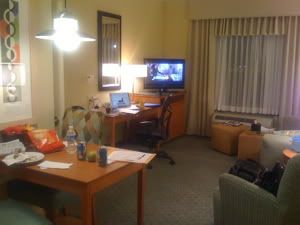 Every evening I worked on the revisions of my chapter book series. It was so nice to be able to relax and revise without a Son or Teen or Hubby or Puppy saying,
"We're having that for dinner - AGAIN?"
"Can I have some money?"
"I thought I told you."
"Why can't I chew the couch?"

BTW, the first book of the series finally has a name!!! It's:

BOBBY WENTWORTH-CHAN
in
BOYS vs GIRLS

While I was busy working, Peepy was busy reading. She found these two books next to each other on the library shelf . . .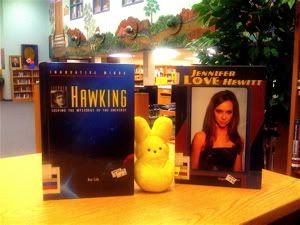 (Peeps was quite pleased with the trip, especially since several students asked for HER autograph.)

Thanks to Leigh Ann Jones and everyone in Frisco who made our visit so much fun!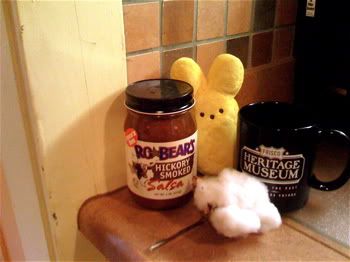 (BTW, when I got home to South Pasadena, I fell out of the shuttle van and really bruised myself up. However, if anyone asks I'm going to tell them I was in a bull riding accident.)





Subscribe to Lisa Yee's Blog and get her fresh baked blogs e-mailed to you!