Wheeeeeeee!!!! It's that time of year again. Lisa Yee's 49th-ish Annual Bodacious Book Title Contest.

In the past, we rhymed words to make a new title. Out of the zillions of entries this was the winner . . .


THE FIREPOWER OF LUCKY
Confused by what she overhears at AA meetings, and frustrated by controversy surrounding the ALA, a little girl seeks comfort in the NRA.

We've changed a single letter to make something new. Out of the ravillion entries the judges picked . . .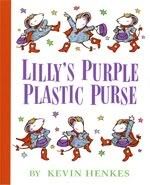 BILLY'S PURPLE PLASTIC PURSE
When Billy brings his latest fashion accessory to school, Mr Slinger helps the kindergarten class understand that it's okay for Billy to march to the beat of a different drummer.

This time it's NEW RULES . . .
1. Think of a title from a children's/middle grade/young adult book.
1a. Write the original title. (I added this after the first few entries, so if you didn't that's okay.)
2. Change ANY TWO LETTERS to make a whole new title.
3. Then add a sentence describing the new book. (The SHORTER the better.)

Examples: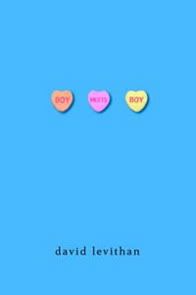 Original Title: BOY MEETS BOY
New Title: GOY MEETS JOY
Synopsis: After that first chocolate rugalach, Blair's life was never the same.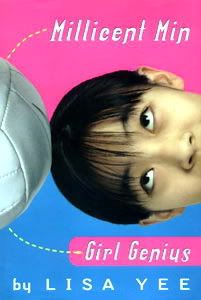 Original Title: MILLICENT MIN, GIRL GENIUS
New Title: MILLICENT MIN, HURL GENIUS
Synopsis: (Well, you can imagine what that might be.)

More RULES and other STUFF:
1. Enter as often as you'd like.
2. Remember to keep it rated G or PG or PG-13.
3. As always we have good-looking celebrity judges.
4. The contest will run for about a week-ish.
5. And the fabulous prizes may or may not include, and are not limited to, a signed ARC of ABSOLUTELY MAYBE, a used and very scary Oliver Twist DVD, some old gum, and more. (Peep not included) . . .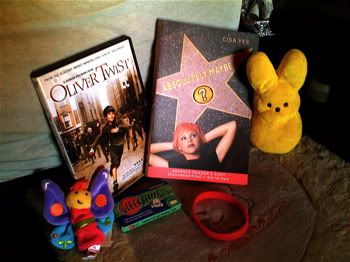 HAVE FUN!!!





Subscribe to Lisa Yee's Blog and get her fresh baked blogs e-mailed to you!